FOLKS.
Are any of you still out there? Because I'm still here. I just haven't stacked it up in forever.
It has been a difficult few months for me, and I think I broke my brain with the Epstein stuff. (By the way, wtf happened to that story? People just moved on, I guess.) I also have just not felt like writing at all, which is never a good sign.
Good news, though, I got out of my noise and out of my funk. Instead I'm bringing both rather than being within them.
I feel like I messed up with this stack by not promoting it enough and then failing to adhere to any sort schedule for it. INDEED, lately I've been spending my creative time with my wonderful new toy that was purchased for me by a very spesh friend. And it's gonna lead to some content. Oh, is it ever. Ladies and gentlemen, please welcome to the Paleomillennialist family, the Roland VT-4!!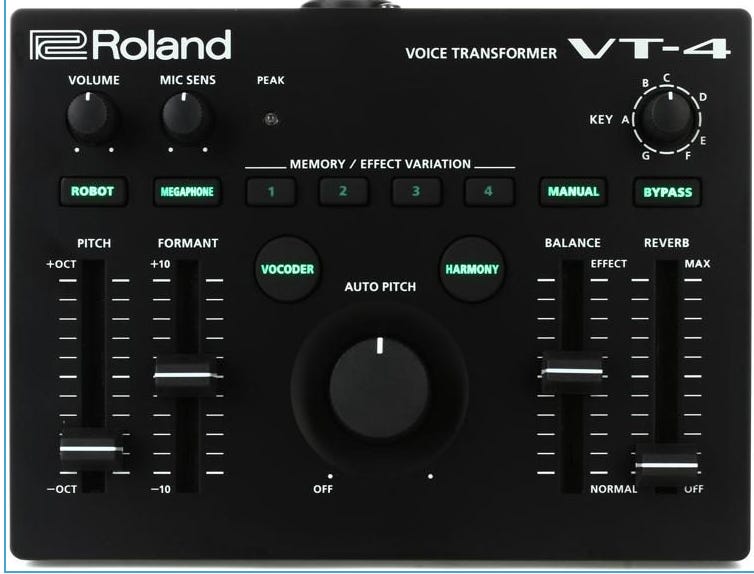 Hell yeah, that IS what it looks like. I can make all kinds of freaky sounds, funny voices, and sing like T-Pain. It is probably the best thing I've ever owned. Also have a decent condenser mic.
So I been working on this podcast idea and I'll prob fold this into it and use this channel as one means of distribution — but I'll keep up the newsletter ish better than I have lately for sure.
Initially, I knew I did not want to do a political podcast. They are a dime a dozen and a lot of people can do that better than me. I thought I might just let it chart my weird obsessions. An ongoing obsession of mine is etymology, particularly of idioms and vulgarities. And right now my obsession is a dictionary from 1790s called the Dictionary of the Vulgar Tongue. So my first series is gonna be called Talkin' Vulgar.
At the same time, I also met this abominable snowman who does actually have some pretty terrible takes on politics. I told myself I wouldn't do a political podcast, but the A.S. and I worked out a deal where he gets a few minutes at the end. He's a total mess in terms of what he believes. His exposure to our political process is limited and he's a pretty low-information abominable snowman in general. But he told me he'd kill me if I didn't acquiesce, and I'm not dying over some stupid podcast. So, he's in.
With the rest of this email I want to recommend a few things that have gotten me through difficulty lately. Consider these…. CAPSULE REVIEWS.
Movies
HER SMELL, starring Elizabeth Moss, directed and written by Alex Ross Perry.
This movie, which is basically about an alcoholic rock star hitting bottom and losing everything, is kind of tough to watch. It's 2.5 hours long, and it's basically 5 scenes, with a couple bonus musical portions. But anyone who's seen LISTEN UP PHILIP knows that this guy knows how to write some ugly conflagrations between people. I find those on their own to be fascinating. On some level, just the fact that this movie features Moss losing her shit over her ex-husband suing for full custody as she says "don't try to inhibit a…. hibbida hibbida that's all FUCKS!" as she slugs a dude as she screams the last word — that alone is worth your time. A lot of how you view how things turn out will hinge on your faith in human beings. Also, you'll laugh! This joint is available for rent on VOD services everywhere.
AMERICAN FACTORY, ??? (I could look up who directed it, but it's on Netflix, you'll see it)
Pretty essential documentary about culture clash, worker's rights and the power of unions. A chinese megacorp buys a shuttered auto plant in Ohio and refits it to manufacture glass windshields. It's like watching a car crash in slow motion. It's fun!
TeeVee
LAST CHANCE U SEASONS 3 AND 4 - NETFLIX
I was late to this party. You may be familiar with this netflix prog'rm. I watched the first two seasons of it a while ago and got kinda bored but enjoyed it well enough. But in the 3rd and 4th seasons you meet an incredibly colorful figure in the head coach and you get to watch him go from an incredibly successful first season to scandal and resignation by the end of it. I still can't decide whether or not he deserved it. But he is a crazy dude that is fun to watch. There are a bunch of players with compelling stories too.
SUCCESSION - HBO
Cat is well out of bag about this show but man it's really getting better and better. Focuses on a Murdoch-esque family, power struggles among siblings and other relatives, a sort of Lear-like patriarch, and it's funny as all hell. I think it's doing important work in showing the uber-wealthy to be complete trash, and it'd be so boring and rote to do that in a straight ahead drama. It's got to be funny in this case. And it is, for real.
THE RIGHTEOUS GEMSTONES - HBO
Danny McBride's new show. He's always Kenny Powers, to some extent. But Kenny Powers as the failson of father John Goodman's megachurch empire, trying to stand out as a clear successor to his father while being blackmailed over a pretty explosive video, is as funny as Kenny Powers was. It's another good slice of areas around Charlotte, NC, and looks like a lot of the Eastbound and Down folks are involved (jody hill is for sure, i believe Dave Gordo Grizzeen as well.)
EH there's plenty more, but I'll save 'em.
Music
Freddie Gibbs & Madlib - Bandana. An album. It's on Spotify. I have listened to their last collaboration a million times and am on track to outpace that very quickly with this album. Madlib just gets better and better as a producer, it's kind of unbelievable, and Freddie Gibbs' syncopation and ability to sing hooks etc fits perfectly with Madlib's style. The song "Fake Names" has a beat-switch midway that if you listen closely is not something you could ever do at all.
Non-rap-wise I keep listening to the song "Magnet" by NRBQ.
SUUUURE I got more recs, but I better save them. I just wanted to fill this space, honestly, and let people know I'm workin on some stuff.
Thanks for reading this and sorry that it wasn't a little more interesting. I guess I could close it out by just giving you a couple samples from the Dictionary of the Vulgar Tongue. Spoilers ahead bc I'm definitely featuring APE LEADER in episode 1.
First of all, I was pretty amazed at the origin of the word amused.
And yeah, Ape Leader:

Here is a picture of Joe Biden bleeding from his eye on live TV: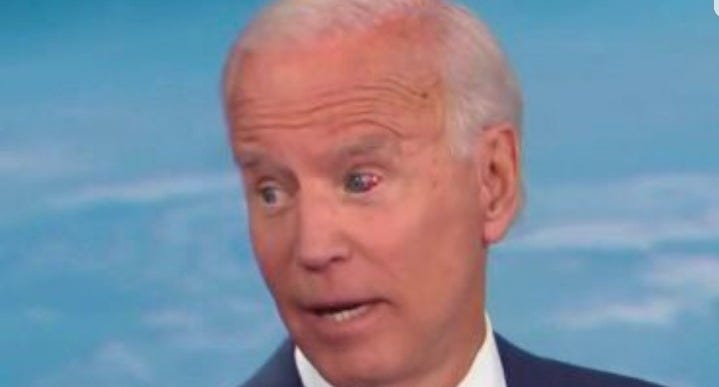 And finally, here is nourishment to help you stay solid in cancelling your NY Times subscription (assuming you've figured out they're totally worthless these days)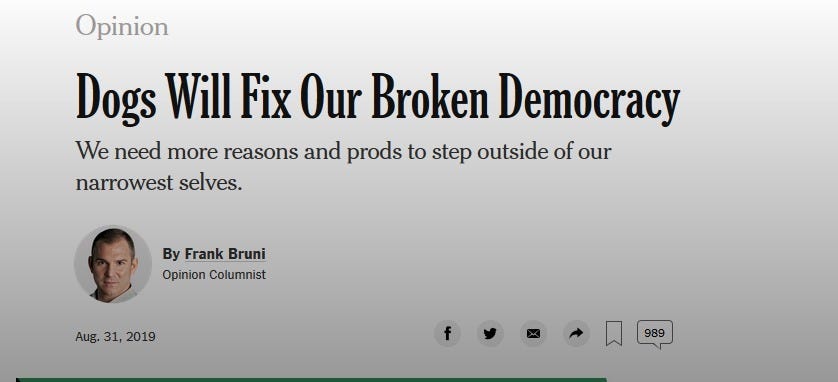 That's it, that's all, that's all there is. FRESH, for you!
Love,
Heath